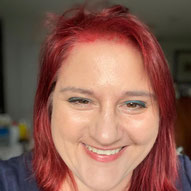 In my coachings, I serve those who are willing to being served from a space of authenticity, integrity and pure love - for the highest good of all .
It is an honour to accompany and guide you. So much love to you!
Are you unhappy with your job, your relationship, do you have issues with your kids or are you afraid of your future,  especially in the current situation? Are you looking for a way to change the situation?  In this free clarity call, I will help you recognise some of your issues and patterns and will show you how to shift them. This 30 minutes call is free and without any further obligations for you. You will get some tools to interrupt your patterns and will get a first impression about me and my methods as Love and Authenticity Practitioner.  
Our call will be via Skype, Whatsapp, Facebook Messenger or Zoom and is absolutely without any further obligations for you. My intention is to help you, in the highest good of all.
I look forward to a first virtual meeting with you!
With love.
Monika
Book your session by phone: +41 76 722 16 33
Book your session online:  
You believe, you will never get out of the current crisis? The road ahead is blurred and unclear? Are you unhappy in your professional, private or married life because you seem to be repeating the same useless patterns and behaviours? 
If you want to recognize the unconscious behaviours that are blocking you and making your life worse, make an appointment for a coaching session with me.
I will help you see more clearly and change these subconscious programming to have a more conscious life.
Each coaching session is always tailored to you and your specific needs.
Together, we will look at how I can serve you in your current situation and we will find a way to shift the patterns that keep you stuck in a particular situation.
Compensation: Fr. 180.-/ Eur 170.-/ USD 180.-per session
Book your session by phone: +41 76 722 16 33
Book your session online:   https://www.terminland.de/selflovecoach_MKorba/
Looking forward to serve you in the highest good of all.
From my heart to your heart, with love.
Is your teenager feeling depressed, being mobbed or even burnt out? And you want to help them, but don't know how? Are you at the end of your own strength? 
I know what you are going through, I have been there myself. I felt overwhelmed, stressed out, but especially, I felt guilty. My head was spinning in circles around these questions: What did I do wrong? Why my child? How can I help? But our family is not a bad family.... You name it.
The thing was, with all this guilt and shame inside of me, I was not able to help my child. Once I realised this, the path was open for my behaviour to change. 
Today, I can help my child through his difficult times without losing myself, with integrity and lots, and lots of love.
I am happy to say that my child is better today. There are still moments that are difficult, but we have both learned how to navigate through this torm. And we have a beautiful, loving and open relationship. 
If I can have this wonderful relationship, so can you! If you feel that this  program is right for you and that I am the person to guide you a part of your way, here's the link to subscribe.
Subscribe here, mentioning the keyword "lighthouse":
Book your free discovery call here:
https://booking.builderall.com/c/monika-korba/a8eda79df7d74cc4e6ef17274734b9cc/P5ZrZ35R

Investment into the program: CHF/USD 5,500.-
I am so honoured to serve you! 
Sending you so much love.
This package of 4, 6 or 8 sessions is designed to help you dig deep to your roots and find out all the old patterns that do not serve you anymore. 
You will learn how you can shift these patterns to become the beautiful, loving being you have always been.
4 sessions: Fr./US$ 700.-
6 sessions: Fr./US$ 1,000.-
8 sessions: Fr./US$ 1,300.-
Sessions are held via videocall.
It is my honour to serve you!
Are you tired of kissing frogs instead of princes all the time? Somehow, the knight in shining armour on the white horse seems to have passed your castle without stopping by. And actually, you are more than ready for the best relationship of your lifetime! The only thing you want is to find the love of your life...
Stop! If this applies to you, then it is high time to do something about it.
What if I told you that you could find your soul mate? But what if I told you that this comes at a certain cost?
What cost, you ask yourself. You have to be ready to become the greatest love of your life yourself! 
This is the only way to get out of the vicious circle in which you attract the wrong guy, feel misunderstood or unloved. 
Are you ready to become your own dream woman through my 12-week program, so that, in the future, you only attract princes and not frogs?
My program is tailored to your personal needs and includes one individual coaching session per week via video call as well as weekly homework, which you hand in to me by the end of each week. Before the next session, you will receive a short feedback from me. 
My intention is to bring you back on the path of true love for yourself, for the highest good of all.
The only thing I ask of you is that you are motivated to get involved and do your part in the program. Because the success of the program depends on your commitment. So please, reserve at least one extra hour for homework per week in addition to our call.
If your heart is saying YES and you are ready to start, then book your free 20-minutes discovery call here: 
www.terminland.de/selflovecoach_mkorba
Investment: Fr. 5500.-/ EUR 5000.-/ USD 5500.-
I look forward to accompanying you on your way to your highest potential.
From my heart to your heart, with love.
---
Terms and conditions
The price for one session is Fr. 180.-/EUR 170.-/USD 180.-; for a remote healing for humans  Fr. 120.-/ EUR 110.-/ USD 120.- or animals Fr. 100.-/EUR 90.-/USD 100.-
In general, advance payment or cash payment or via TWINT after a session applies.
Since every person is unique and has very individual needs, each session is different and tailored to the current needs of the client. Some issues can be completed within one session, others consist of several sessions. 
If you would like to know more, write to me or call me, I will be happy to give you detailed information.
For Swiss clients, if you have an alternative medicine supplement in your health insurance, please check with your health insurance company to see whether they cover part of the costs.
You will receive a receipt from me after the session to submit to your health insurance.
---
Last update:  30th April 2020
All rights reserved.